Main Content
RESTORING THE HOPE, HEALING THE SPIRIT
Dr. Beverly Oxley, our founder, has written a memoir called
"Dancing in the Desert". Get your copy now!
OUR MISSION
The mission of Wellsprings is to ease our clients' lives by bringing them hope, comfort, and support, and by restoring them to wellness and wholeness.
It is also our unique privilege to encourage the development of beginning practitioners by providing supervision and training.
THE FACILITY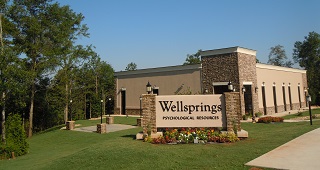 Our 4,000 square foot facility completed in 2009 and an Annex of 1,000 square feet added in 2013, houses four play therapy rooms (preschool and school-aged), seven treatment rooms, a psychological testing room, a group therapy room, three observation rooms, and an educational room. All spaces are handicapped accessible.