Beverly J. Oxley, Ph.D., RPT-S, Executive Director of Wellsprings is a Georgia Licensed Psychologist and Registered Play Therapist & Supervisor who has worked with children, adolescents, and families since 1970. Previous experience includes 16 years as a special education teacher specializing in learning and behavioral disorders, 17 years as a school psychologist, and 10 years as an associate professor of education and psychology at Emmanuel College. In 2003, she opened Wellsprings which has become a thriving counseling center serving several counties in northeast Georgia. Her primary work is with children, adolescents, women, and families.
Dr. Oxley holds memberships in the Georgia Psychological Association (GPA), Association for Play Therapy (APT), and Georgia Association for Play Therapy (GAPT). Over the years, she has led numerous short-term mission trips and currently, she is doing training in Ukraine and Kenya. If you want to see her eyes light up, ask about her grandchildren (two of her own and many other "adopted" ones).
---
Liz Gilchrest, M.A., LCSW, Clinical Director is a Licensed Clinical Social Worker. Liz graduated from the University of Wyoming with a Master's degree in Social Work and works with children, adolescents, and families with a wide range of clinical concerns. She specializes in working with adolescents and young adults struggling with relationships, depression, anxiety, life adjustment, grief, PTSD, self-harm, and the aftermath of childhood trauma. Liz incorporates art therapy and sand tray therapy, along with other creative means of expression, into her therapeutic work as clients process issues that are difficult to process using words alone. Liz utilizes a wholistic therapeutic approach, incorporating mind, body, and spirit. Her passion is to facilitate change for clients through gaining both self-awareness and healthy coping strategies to respond to past and present stressors. Liz's work with children and adolescents focuses on parenting strategies designed to build and grow the child/caretaker relationship.
In her spare time, Liz enjoys gardening, hiking, art, and spending time with her family.
---
Harold Rhoades, Ph.D., LP is a Georgia Licensed Psychologist with more than 30 years clinical experience specializing in couples, marriage, families, and adults. He has extensive experience with personality disorders, dissociative identity disorder, mood disorders, spiritual direction, and adjustment issues. He is the director of Healing Springs Retreat Ministry, a retreat house for couples, marriage enrichment, individuals, families, and ministers needing time for rest, reflection, and restoration. In addition to many insurance panels, he is a Medicare provider. Dr. Rhoades adjuncts at Emmanuel College.
---
Terry Morris, M.S., LPC, CAMS is a Georgia Licensed Practical Counselor with over 20 years of clinical experience specializing in anger management, addiction, teenage behavioral problems, depression and anxiety disorders, as well as communication issues between couples and families. Prior to Wellsprings, Terry worked in an adolescent psychiatric hospital in Youngstown, Ohio where he co-facilitated therapeutic group, and facilitated groups in anger management, self-esteem, problem solving, and conflict resolution. Terry moved to Georgia to be closer to his children and grandchildren and worked eight years with a counseling agency that provided in-home counseling. Terry is a member of the of the Georgia Licensed Practical Counselor Association, and the National Anger Management Association. While Terry's therapeutic approach is based upon the needs of the client, he often utilizes the Cognitive Behavioral Therapy approach (CBT) because as he says, "If a person can change how they think, they can change how their life."
---
Tammy Arnold, MA, LPC is a Georgia Licensed Professional Counselor. Her past experience includes in-home and outpatient clinical work with children ages 5-12, specializing in those on the Autism Spectrum. Presently, Tammy works with women, teens and children presenting with anxiety, depression, grief, ADHD, trauma and autism.
---
Tina Hart, M.Ed., Ed.S., LPC, NCC is a Nationally Certified Counselor (NCC) and a Licensed Professional Counselor. Tina graduated from Clemson University in 2010 and has worked with children, adolescents, parents, and couples in various settings for over 25 years. As a teacher, she was selected as the Franklin County Middle School Teacher of the Year. She is currently a counselor at FCMS, as well as Wellsprings. Tina works with children, adolescents, and their families and specializes in anger management, grief, self-esteem issues, trauma, mood and anxiety disorders. Tina is a member of the Licensed Professional Counselors of Georgia Association (LPCGA), American School Counselor's Association, and Professional Association of Georgia Educators.
---
Wanda Heath, Ph.D., is a Georgia Licensed Psychologist specializing in the treatment of children and youth ages preschool through college. With 30 years of experience as a School Psychologist, Wanda is well versed in the educational and social/emotional difficulties of childhood. Her experience includes the assessment of learning disabilities, intellectual disabilities, Autism Spectrum Disorders, Attention Deficit Hyperactivity Disorder, as well as other developmental concerns. In addition to her work in schools, Wanda opened up a private practice in 2005 providing therapy and psychological assessment services for children and families.
Wanda is a member of the Georgia Psychological Association (GPA), the National Association of School Psychologists (NASP), and the Georgia Association of School Psychologists (GASP).
---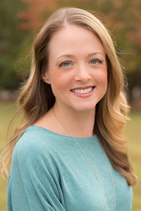 Rebecca Stinson, M.A.M.F.C, Ed.S, LPC is a Georgia Licensed Professional Counselor. She earned her Educational Specialist degree in Professional School Counseling from the University of Georgia (2010), her Master of Arts in Marriage & Family Counseling from New Orleans Baptist Theological Seminary (2005), and her Bachelor of Arts in Psychology from Georgia College & State University (2003). While in Louisiana, she completed her internship at Family Services of New Orleans and worked on the trauma ward at River Oaks Hospital. Since returning to Georgia, she has worked for 12 years in multiple settings like adult mental health and school counseling. She serves teenagers ages 14+ , adults, and couples; helping navigate life changes, develop mindfulness, create emotional regulation, increase distress tolerance, build communication skills, and improve interpersonal relationships. Her therapeutic techniques vary as she incorporates things like cognitive-behavioral, solution-focused, trauma-informed, and dialectical behavioral. She works with presenting issues like depression, anxiety, trauma, and marital conflict. Rebecca sees clients in our main office and at our Watkinsville branch which opened in August 2022.
---
Laura Huddleston, M.A., LPC, NCC, ACS is a Georgia Licensed Professional Counselor, National Certified Counselor, and Approved Clinical Supervisor, with 23 years of experience counseling children, teens, and their families. Laura and her husband have recently relocated to Georgia, and she has expanded her practice to include working with adult women. Laura's previous experiences include working as a school-based therapist, as a clinic-based therapist in community mental health centers, in group home settings, in a multidisciplinary group practice, and most recently as a manager of clinic and community-based services at a community mental health center in Tennessee. She enjoys using play therapy techniques to work with children who struggle with anxiety, OCD, ADHD, depression, and trauma, and she works closely with caregivers using a systemic approach. Laura looks forward to working more with women who struggle with life adjustments, depression, anxiety, OCD, and trauma exposure of all kinds. She has completed EMDR Levels 1 and 2 and is qualified to utilize EMDR as a modality with both youth and adults. In addition to her work as a therapist, Laura values her role as a clinical supervisor, having supervised many therapists in Tennessee to Licensed Professional Counselor status. She is qualified to offer LPC supervision in Georgia with the Approved Clinical Supervisor credential.
---
Sarah E. B. McIlvenna, MA, LCSW is a licensed clinical social worker with 19 years of experience in therapeutic and crisis work in multiple settings including residential care, the school system, community mental health, juvenile court, foster care and adoptions. Sarah is a graduate of The University of Georgia School of Social Work (MA 2005) and Emmanuel College (BA 2003). Working with children, adolescents, and families, she uses therapeutic techniques of various modalities: cognitive behavioral, sand and play, experiential, family systems, trauma focused and person-centered. Sarah incorporates alternative and experiential techniques such as sandtrays, gardening, nature exposure, yoga, mindfulness, art, and equine therapy. She specializes in working with children, behavior problems, women's issues, parenting, trauma, and marriage & family issues. Sarah's focus is on treatment of the whole family by holding a safe, open and creative space that offers empathy and connection. By using supportive listening, family mapping, cognitive challenges, clients gain insight into their wellness journey. Viktor E. Frankl's words reflect the challenge of therapy that Sarah hopes to walk with clients, "When we are no longer able to change a situation, we are challenged to change ourselves."
---
Dorothy Brock, Ph.D., is a licensed psychologist and an associate college professor in the counseling psychology department at Toccoa Falls College. She received her Ph.D. and master's degree in counseling from Georgia State University. She has experience working in psychiatric hospitals, private practice settings, and church and college counseling centers. She has worked primarily with adults and adolescents across a spectrum of disorders. She has done psychological testing and individual and family therapy. Dr. Brock has specialties in Christian counseling and in health psychology. Her goal is to integrate the spiritual and physiological dimensions with the psychological, to better serve the whole person. Dorothy Brock has a love for people and is known for her compassion and kindness. Ultimately, her heart is to bring healing to the hurting.